New Hampshire 301 - Race Talk
07-13-2016, 08:47 PM
jlogano22
Master Logano Fan


Posts: 1,578

Joined: Sep 2010
Reputation: 1
New Hampshire 301 - Race Talk
On Thursday, Joey Logano will participate in his annual Driving Hope Home Golf Tournament to benefit the Joey Logano Foundation in Plantsville, Connecticut.
Logano will participate in New Hampshire Motor Speedway's annual track walk, presented by PPG, at 8:00 p.m. ET on Saturday night.
Track Specifications:
Superspeedway: 1.058 mile oval
Race length: 318.485 miles
Scheduled Laps: 301
Turns: Banking: 12 degrees; Straights: 2 degrees
Length of Straights: Frontstretch - 1500ft; Backstretch - 1500ft
Grandstand Seating: 95,491
Opened: 1990 (first Sprint Cup event 1993)
July 2015 Race Winner: #18-Kyle Busch, 108.504mph, started 4th
September 2015 Race Winner: #20-Matt Kenseth, 106.480mph, started 13th
The Car: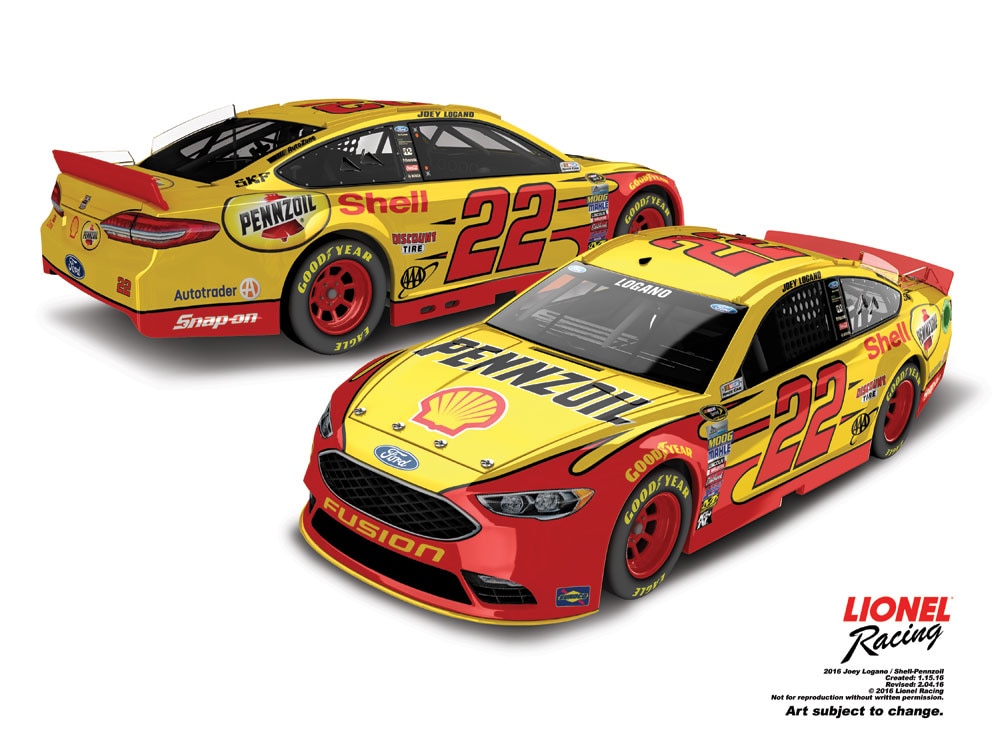 ---
Heres to 2013!!! New Relationships & New Beginnings!

07-17-2016, 04:46 PM
jlogano22
Master Logano Fan


Posts: 1,578

Joined: Sep 2010
Reputation: 1
RE: New Hampshire 301 - Race Talk
Somehow got third with that poor handling car, and with a tire rub at that
---
Heres to 2013!!! New Relationships & New Beginnings!

07-18-2016, 10:56 AM
captneilf
Joey Logano Fan


Posts: 57

Joined: Apr 2016
Reputation: 0
RE: New Hampshire 301 - Race Talk
Hi Joey,

Wow! That was good stuff! Glad the 22 team could get your car back into racing shape. Going from 20+ to 3rd was great racing to the front. Yesterdays 3rd had to be almost as good as a win. I was sitting on the edge of the seat cheering.

Can't wait for the INDy race to start. It would be so great to watch you win this next race. Go get it!

Capt Neil