04-28-2016, 10:20 PM
jlogano22
Master Logano Fan


Posts: 1,578

Joined: Sep 2010
Reputation: 1
Geico 500 - Race Talk
-Talladega has been feast or famine for Joey Logano over the course of his NASCAR Sprint Cup Series career. Logano finished in the top-10 in four of his first five races at Talladega. Since then, he's just earned one top 10.
-Keselowski and Logano both made a fun and sun appearance for Shell-Pennzoil in Nassau, Bahamas prior to making their way to Talladega for the race weekend.
-Last year, Logano led 20 laps en route to his first Sprint Cup Series victory at the 2.66-mile speedway.
Track Specifications:
Superspeedway: 2.66-mile trioval 48 feet wide (12-foot apron)
Turns: Banking: 33 degrees Length: 3,750 feet Radius: 1,100 feet
Trioval: Banking: 18 degrees
Frontstretch: Chute length: 2,150 feet (from turn to middle of trioval);
Total length: 4,300 feet Banking: Minimal for drainage only
Backstretch: Length: 4,000 feet Banking: Minimal for drainage only
Seats: 78,000 [was 78,000 was 109,000, 143,231} with 30 suites
Race Festivities/Officials:
Grand Marshal: Master Sergeant Larry D. Nix, Maxwell Air Force Base, AL
Command to start engines: Larry D. Nix
Honorary Starter/Wave Green Flag: Aerospace Medical Services Technician Senior Airman Maxime V. Copley
Color Guard: TBA
Invocation: Reverend Mark Stokes, Alabama Raceway Ministries
National Anthem: 313th United States Army Band
Flyover: C-130, Maxwell Air Force Base
May 2015 Race Winner: #88-Dale Earnhardt Jr., 159.487mph, started 4th
October 2015 Race Winner: #22-Joey Logano, 167.311mph, started 10th
The Car: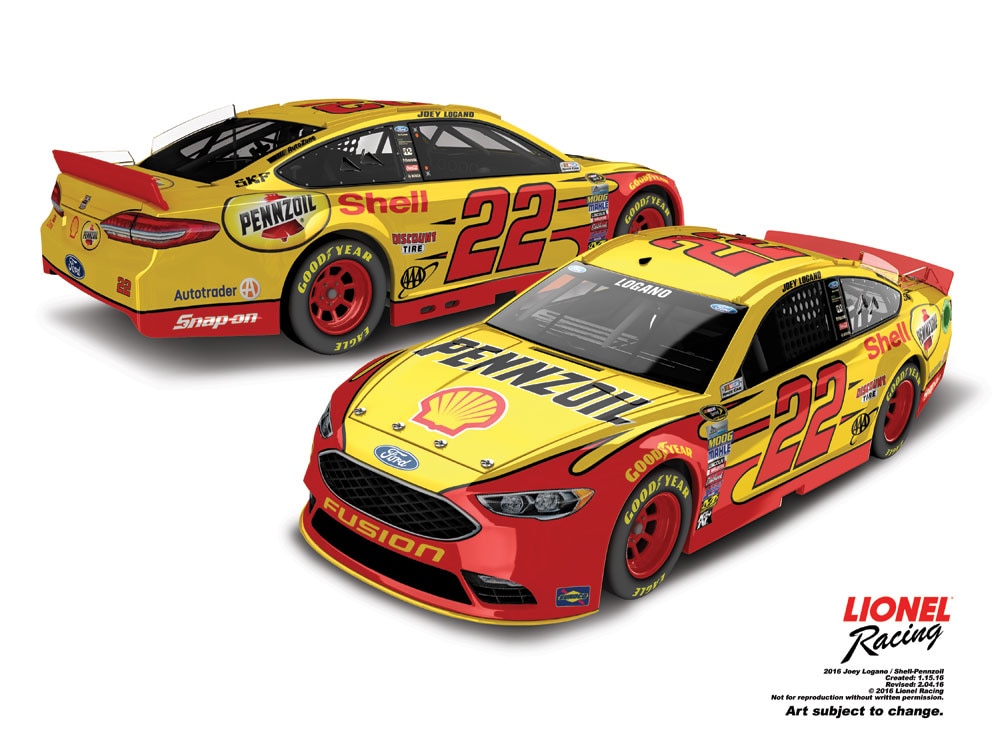 ---
Heres to 2013!!! New Relationships & New Beginnings!

05-05-2016, 07:02 AM
Lug-Nut22
Member


Posts: 18

Joined: Aug 2015
Reputation: 0
RE: Geico 500 - Race Talk
Somebody needs to straighten Matt Kenseth out !!!!!

"IF" he "bothers" Joey again, like he did the last time, he needs to be banned, and sent to anger management classes!!

The Talladega finger pointing was a warning, on T.V. I hope NAZICAR is on notice !!!!!!