Coke Zero 400 - Race Talk
06-28-2016, 11:13 AM
jlogano22
Master Logano Fan


Posts: 1,578

Joined: Sep 2010
Reputation: 1
Coke Zero 400 - Race Talk
Track Specifications:
Track/Race Length: 2.5 mile oval, 160 laps, 400 miles
Tri-oval with 31-degree banking in the turns
18-degree banking in the tri-oval and 6-degree banking on the straightaways
Date track opened: 1959
Banking in turns 1-4: 31 degrees
Banking in tri-oval: 18 degrees
Banking on backstretch: 3 degrees
Banking on the straightaway: 6 degrees
Length of frontstretch: 3,800 feet
Length of backstretch: 3,400 feet
Grandstand Seating: 101,000 [was 147,000 and 168,000]
Pit Road Speed: 55 mph
Pace Car Speed: 70 mph
Pit Road Length: 1,600 feet
Pit Road Width: 50 feet
Opened: 1959
2015 July Race Winner: #88-Dale Earnhardt Jr., 134.941mph, started 1st
Track Race Record: Buddy Baker, Feb 1980, 177.602mph
The Car: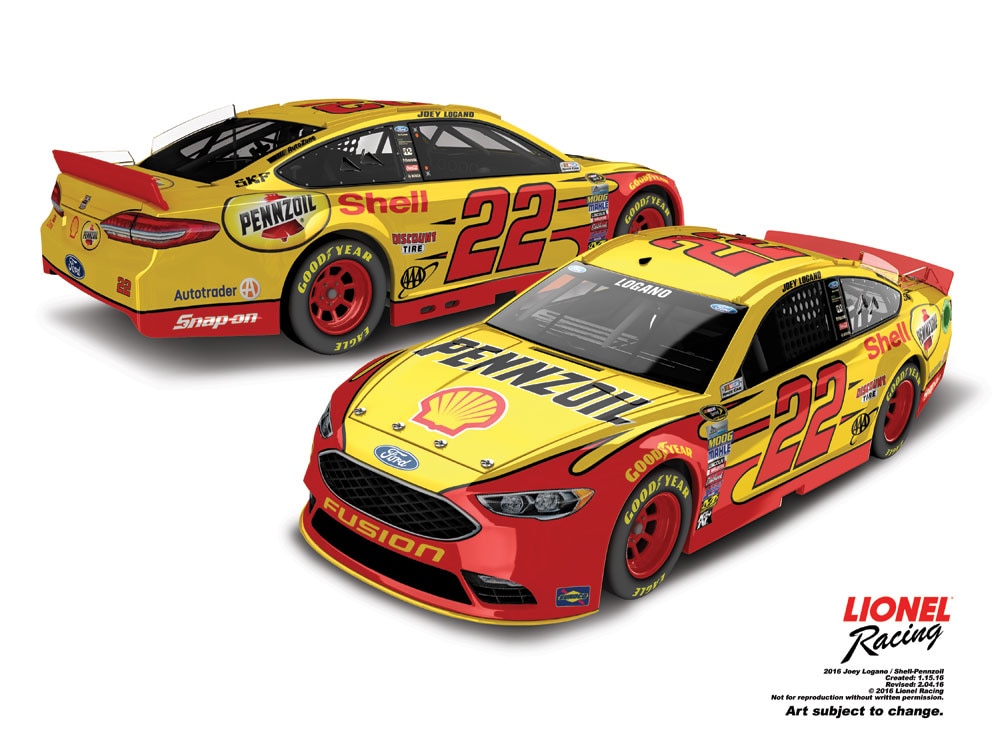 ---
Heres to 2013!!! New Relationships & New Beginnings!

07-03-2016, 11:18 AM
captneilf
Joey Logano Fan


Posts: 60

Joined: Apr 2016
Reputation: 0
RE: Coke Zero 400 - Race Talk
Great night for team Penske!! Wow! That was a powerful push you gave Brad, Joey.

Ha, was day dreaming towards the end of the race. Blaney was near the front. I was thinking how great it would be if Blaney was leading and the 2 and 22 were second and third spread across the track protecting Blaney to the finish line. Then I woke up, ha, ha.

Keep up the performance 22 Team.

Capt Neil
07-04-2016, 09:20 AM
22forLogano
Ultimate Joey Logano Fan


Posts: 1,490

Joined: Aug 2009
Reputation: 0
RE: Coke Zero 400 - Race Talk
Nice to see Joey continuing to run well. I can feel the momentum building and building with the team. I feel really good about Saturday night coming up. Congrats to Brad
07-04-2016, 03:41 PM
Jean
Administrator


Posts: 3,967

Joined: Aug 2008
Reputation: 15
RE: Coke Zero 400 - Race Talk
Penske was strong tonight!
07-04-2016, 07:13 PM
(This post was last modified: 07-04-2016 07:17 PM by Lug-Nut22.)
Lug-Nut22
Member


Posts: 20

Joined: Aug 2015
Reputation: 0
RE: Coke Zero 400 - Race Talk
First of all congrats to the Penske organization for the 100th win. And what better place to get it, DAYTONA !!!

Naturally, I'd of like to have seen Joey in victory lane, BUT, he can take alot of pride in knowing that he actually pushed Brad to a win !!! What a great way to help a team mate. To do it un-selfishly, and to help a team mate, is something that ALL teams should make a note of !! CONGRATS !!!!!!


I was of course watching the Daytona race, and was very happy for Roger, to have achieved the 100th win in his anniversary year.

NOW, something that I have noticed listening to what all Roger has said.

He is VERY supportive of his drivers, and I personally am glad to see his drivers get the support of their owner.

What really caught my attention, was when Roger said that, "He would have a talk with Kurt".

Mmmmm, here comes some un-necessary criticism, in my opinion.

However, his other comment about, "Three or four things that weren't his fault", would be interesting if he actually went vocal on some one and let that come out.

I'm sure that Roger could chew someone out and do a proper job. HOWEVER, I think that would be a last resort for Roger, as I feel he has a lot more class than that!!

Time will tell, and the nay sayers will all be looking through their windshield to see Joey, as he looks in his rear view to see them !!!!

Just remember that Earnhardt was "AGGRESSIVE", and his name is revered !!!!! So, I guess that time will tell.

GO PENSKE !!!!