Clash at Daytona - Race Talk
02-13-2017, 03:14 PM
jlogano22
Master Logano Fan


Posts: 1,578

Joined: Sep 2010
Reputation: 1
Clash at Daytona - Race Talk
The 2017 Advance Auto Parts Clash at Daytona will consist of:
2016 Coors Light Pole Winners
Past Event winners
Past Daytona 500 pole winners
2016 Chase drivers
2016 Race Winner: Denny Hamlin
Track Specifications:
Track/Race Length: 2.5 mile oval, 75 laps, 187.5 miles
Segments: two segments with a competition caution at lap 25 separating the segments.
Tri-oval with 31-degree banking in the turns
18-degree banking in the tri-oval and 6-degree banking on the straightaways
Date track opened: 1959
Banking in turns 1-4: 31 degrees
Banking in tri-oval: 18 degrees
Banking on backstretch: 3 degrees
Banking on the straightaway: 6 degrees
Length of frontstretch: 3,800 feet
Length of backstretch: 3,400 feet
Grandstand Seating: 101,500
Pit Road Speed: 55 mph
Pace Car Speed: 70 mph
Pit Road Length: 1,600 feet
Pit Road Width: 50 feet
Opened: 1959
The Car: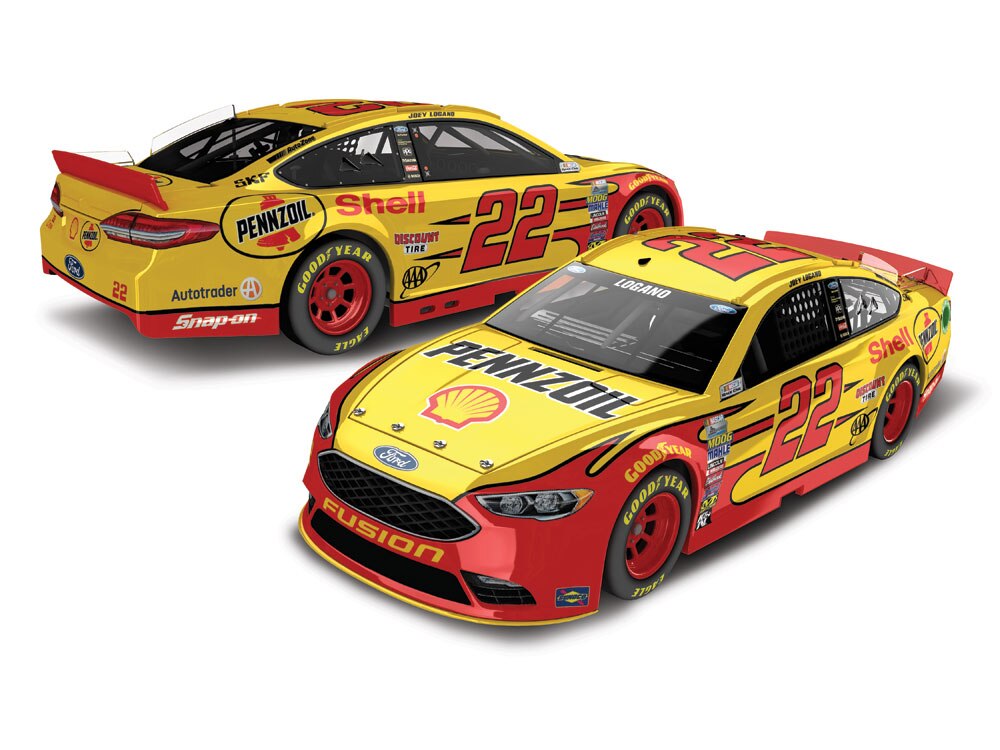 ---
Heres to 2013!!! New Relationships & New Beginnings!

02-17-2017, 12:56 PM
captneilf
Joey Logano Fan


Posts: 60

Joined: Apr 2016
Reputation: 0
RE: Clash at Daytona - Race Talk
Hi Joey,

I hope you and the #22 team have a very safe and most successful 2017 season. Am looking forward to watching you race again and cheering you on.

The very best to you this weekend.

Cap tNeil