Bass Pro Shops NRA Night Race - Race Talk
08-17-2016, 09:30 AM
jlogano22
Master Logano Fan


Posts: 1,578

Joined: Sep 2010
Reputation: 1
Bass Pro Shops NRA Night Race - Race Talk
- Joey Logano will be attempting to win his third consecutive Bristol Night Race, something accomplished by only NASCAR Hall of Fame drivers Cale Yarborough ('76-'78) and Darrell Waltrip ('81-'83)
-Logano led 176 laps in last year's Bristol Night Race.
-Logano has an average starting position of 7.6 at Bristol Motor Speedway.
Track Specifications:
500 laps, 266.5 miles
0.533-mile concrete oval
Degree of banking in corners: 24 to 30 degrees
Degree of banking in straights: 4 to 9 degrees
Straightaways: 650 feet long.
Concrete racing surface: 43 feet wide.
Bristol has two pits roads: 22 pit stalls on the front stretch and 21 on the back stretch
Pit Stall Size: 25.5 feet long, 15.5 feet wide
Pit Road Speed: 30 mph
Pace Car Track Speed: 35mph
Track Opened: 1960
First Cup race: 1961
Seating capacity: 153,000 [was 158,000 and 160,000]
2016 April Race Winner: #19-Carl Edwards, 81.637mph, started 1st
2015 August Race Winner: #22-Joey Logano, 96.890mph, started 5th
The Car: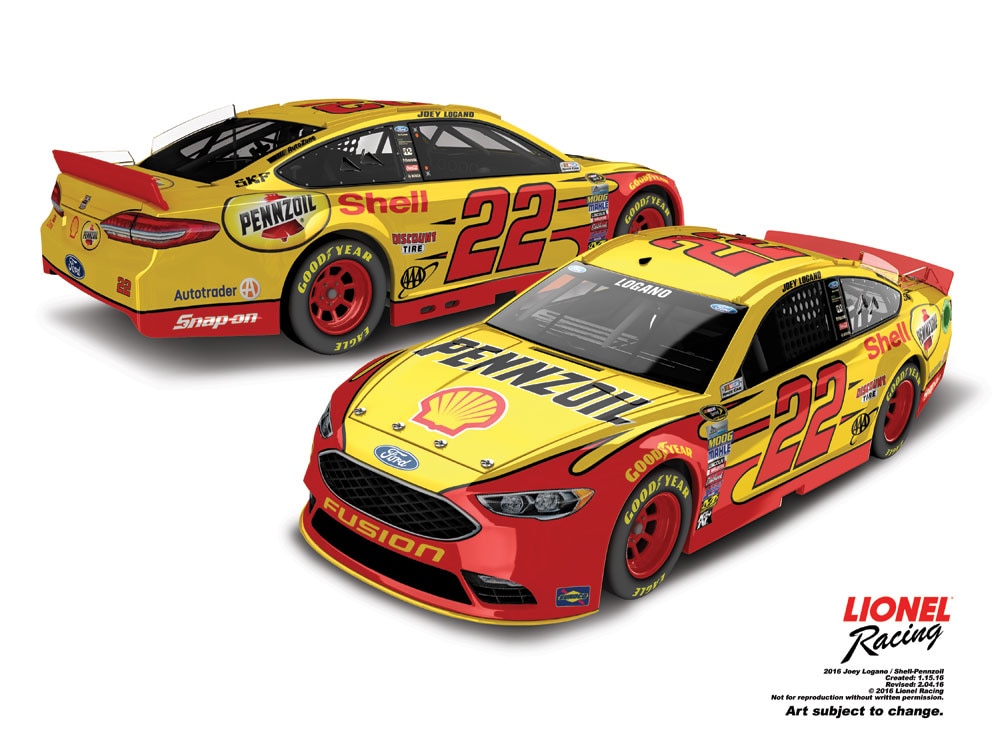 ---
Heres to 2013!!! New Relationships & New Beginnings!

08-21-2016, 09:45 AM
captneilf
Joey Logano Fan


Posts: 57

Joined: Apr 2016
Reputation: 0
RE: Bass Pro Shops NRA Night Race - Race Talk
Hi Joey,

Am looking forward to watching the race this afternoon.

Take no prisoners! Leave them all in the dust. Have a great race!
08-22-2016, 07:50 AM
captneilf
Joey Logano Fan


Posts: 57

Joined: Apr 2016
Reputation: 0
RE: Bass Pro Shops NRA Night Race - Race Talk
Hi Joey,

OUCH!!! I thought you may have been missed by the 41. That hurt especially after all the hard work to get up front.

Was glad to see that you got a to ten finish. Lot of team work there!

Capt Neil